How to Book a Class
All you have to do is sign up for your classes in the normal way, but choose the class with the word "Virtual" before it. After signing up you will receive an email confirmation, and about 5 minutes before class, another email with the class Zoom link. Open that email (don't forget to check the Junk folder if you don't see it!) and it will provide the live-streaming link for the class you signed up for. Simple, right?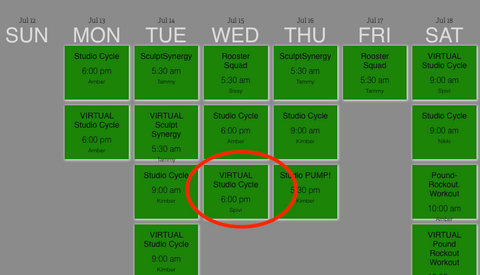 How Much Do Classes Cost
Some class formats do not allow their class to be taught via live stream for free. Streaming classes adds another level of expenses, but we have decided to keep it easy by allowing you to use any of our current credit packs, just like in-person. This allows us to be in line with our contracts to teach your favorite classes. All of our members on autopay and unlimited class memberships have free unlimited virtual classes included in their memberships.